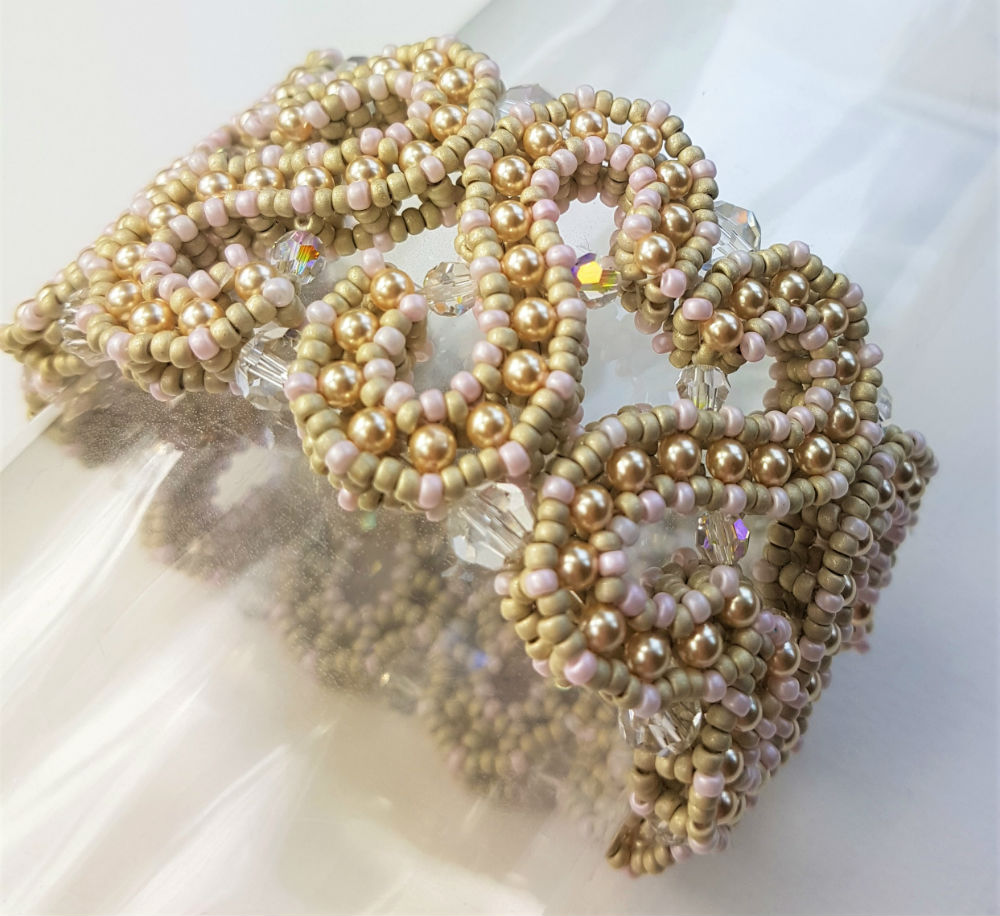 Is it an "S", or is it a heart? This elasticated Cubic Right Angle Weave cuff is easy to wear. Make pearly "S" components, which are combined with Swarovski crystals make secret surprise hearts. -This is a statement cuff!
Suitable for intermediate and advanced beaders.
A knowledge of Cubic Right Angle Weave is essential
Cost £30.
Date: Saturday 13th April 2019, 10am to 4pm