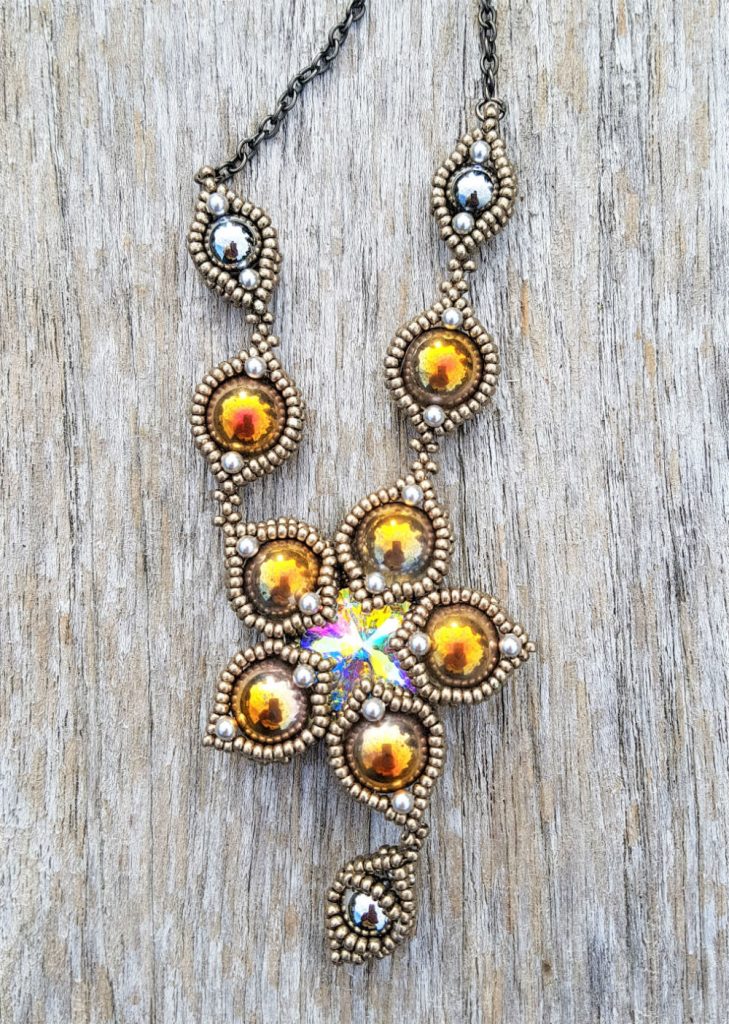 In love with dome beads? Make them into a unique pendant necklace, high-lighting a fabulous Swarovski Rivoli. A variation of square stitch outlines these beads which come in a technicolour rainbow! This is a proper statement necklace, and to be worn long on a long chain.
A spinoff from my "Bezel Anything! project, day 29.
Suitable for beginners to intermediate beaders.
Cost £30
Date: Saturday 21st September 2019, 10am to 4pm
Also at: Great escapes, Moor Hall, Cookham, 8th to 10th March 2019