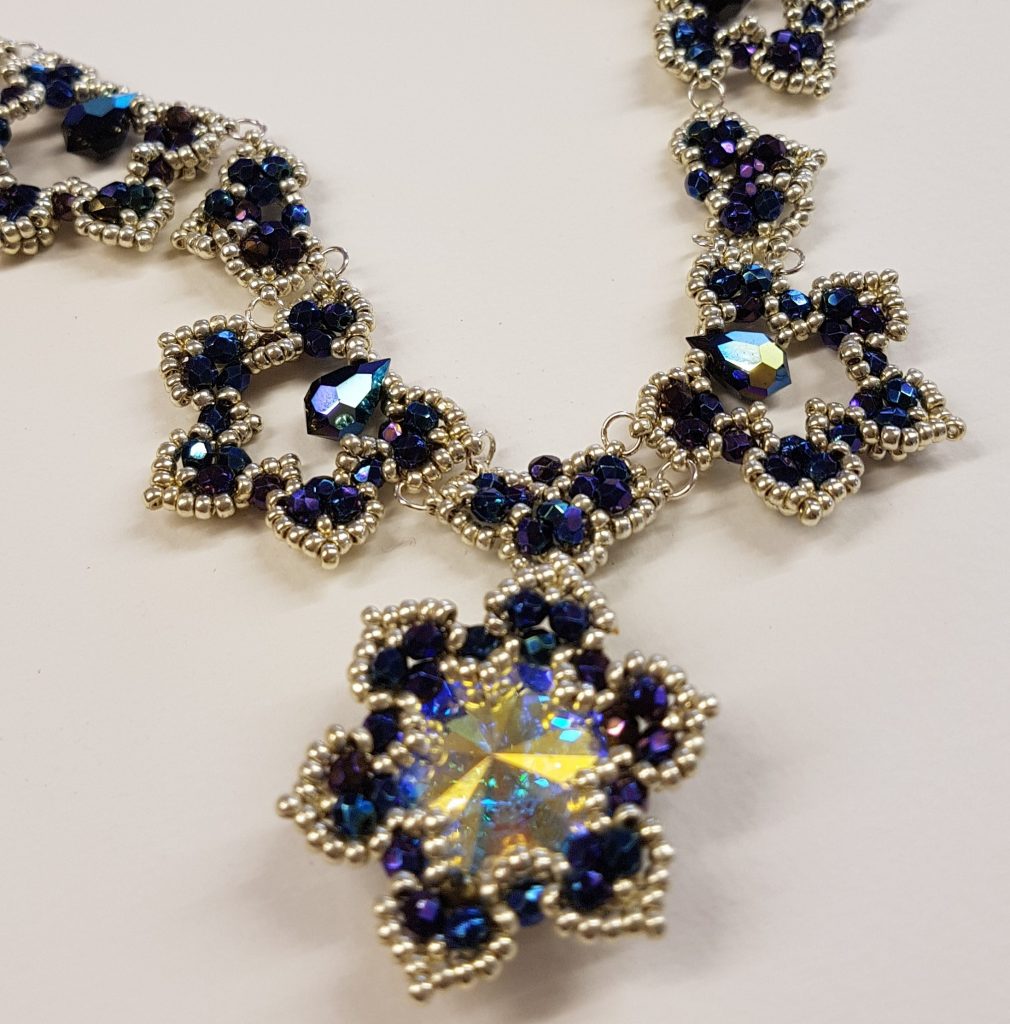 Wrap yourself in glittery vines. These three Ivy components are joined with jump  rings, and can easily be combined into different formations. The stunning Rivoli bezel could also feature as a pendant. This is a unique way of using 3mm Czech firepolish crystals.
Developed from my "Bezel Anything" project, day 58.
Suitable for beginners to intermediate beaders.
Cost £30.
Dates:
Wednesday 21st November 2018, 10am to 4pm
Saturday 18th May 2019, 10am to 4pm